12-WEEK YOGA GROUP COACHING PROGRAMME
Unearth The Energy You Need to Thrive in Motherhood and Online Business
You Shouldn't Have to Sacrifice Your Wellbeing to Grow Your Business Around Your Family
Growing an online business whilst trying to be there for your kids can be exhausting and overwhelming.
You know yoga will help but you have so little free time that most yoga programmes feel completely unsustainable for you.
Hi, I'm Nicola
I understand what it's like to be SO dedicated to growing a thriving business that gives you the financial freedom and flexibility to be there for your kids.
I also know exactly how it feels to believe you have NO CHOICE but to keep pushing on, without taking the time to recharge, because you can't find a yoga programme that's sustainable for you.
I used to really struggle with this too, before I started practising yoga at home, in a way that works for me.
I can teach you the method I use to help myself and other unstoppable women, just like you.
You Don't Have to be Overwhelmed Anymore
My 'Recharge' programme will support you to create a fast and effective home yoga practice you can sustain, no matter what.
Join the Waitlist
After many attempts at trying yoga over the years, I've finally found a way of making it all work for me. 
I'm proud of myself for finally being able to stick with something that I've wanted to do for a very long time.
Anne MacIntosh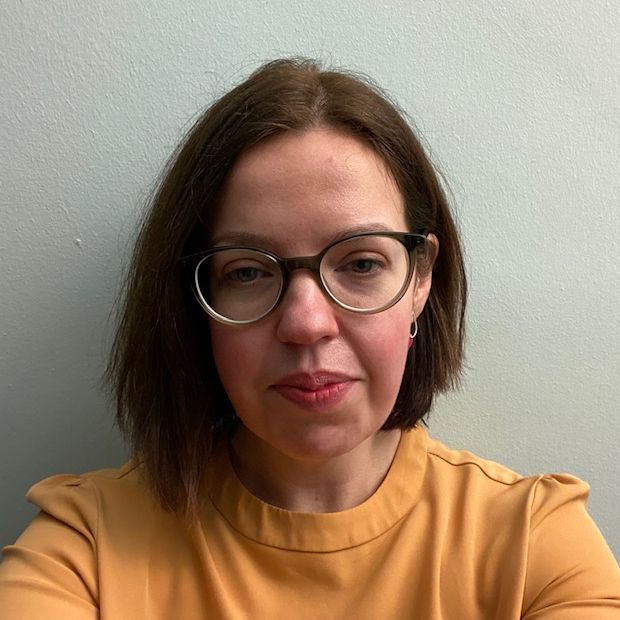 I am totally converted to Nicola's approach to yoga and am now practising 3-4 times per week.
It's made a huge impact on my flexibility, strength, health, well-being and how I manage all other areas of my life.
Katy Henry
Signing Up is as Easy as 1,2,3...
Sign Up
When enrolment is open, click the 'sign up now' button and complete the checkout process
Open Email
Go to your inbox and open your welcome email. Watch the video in the email on navigating the private community.
Get Started
Download the community app and login.
Is Recharge Right For Me?
This is for you if:
You want to boost your energy and productivity
You want a calm, clear mind so you're able to make better decisions
You want to be able to relax and enjoy time being more present with your kids.
You want to create sustainable growth in your business with ease and grace.
You are ready, willing, and able to dedicate 30 minutes to practising yoga 2+ times a week. 
This isn't for you if:
You're looking for a quick fix
You're not committed to your personal growth
Join the Waitlist
Role Model Sustainable Success
NOBODY WANTS THEIR BUSINESS TO BE A FLASH IN THE PAN.
Trying to push through will result in you:
Zoning out more and more at home and snapping at the kids

Becoming less productive and missing opportunities to grow your business

Eventually burning out and being forced to stop everything

 
---
 To achieve massive success over the long term, you HAVE to protect your golden goose... that's YOU!
---
When you practise yoga in a way that's sustainable for you:
You can continue to be the bold, creative visionary who achieves bigger success in her business year on year

You become the kind of person who finds joy in everyday moments

You are more present and have deeper connections with your loved ones
Join the Waitlist
I'm so busy, how will I fit it in?
How much time do I have to commit to see results?
Why should I join Recharge when I can get yoga for free elsewhere?
What if it doesn't work for me?
Do I need previous yoga experience?
What equipment will I need?
Ready to Transform Your Energy?
If you're ready to go from:

Feeling stressed

Distracted

And struggling to grow your business around your family responsibilities.

To:

Feeling calm

Present

And a role model for sustainable success with grace and ease

 
Join the Waitlist Now
I used to get so stressed and worried over work that I'd take it out on my family...  I felt like I couldn't slow down and I'd get upset or angry with everyone.
Now, I'm able to relax a lot quicker and forget work in the evenings.
Being able to practice yoga at least twice a week makes me feel much more balanced. 
I'm a nicer wife and mum. And I love carving out some time to myself, which I now do guilt free!! 
Rebecca Guest
Join the Waitlist